Frames & Engineered Solutions
---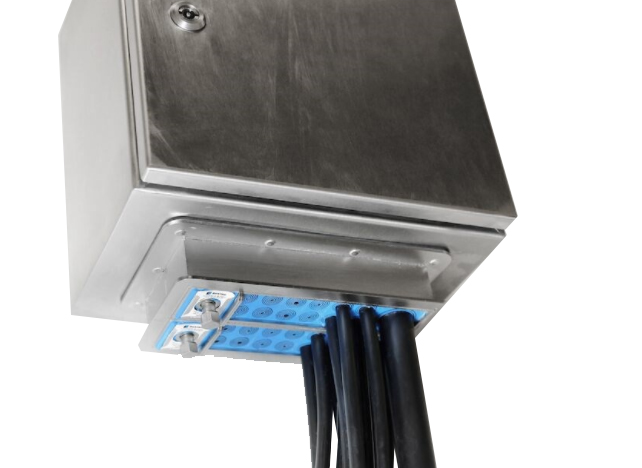 Roxtec frames and engineered cable entry solutions are designed for passing cables & pipes through walls, ceilings, floors, bulk heads, and more. Roxtec engineered cable entry systems can be used in many different industries: construction, electrical, telecom, wind, solar, rail, marine, manufacturing and more.
View Roxtec Installation Pictures
This form of Roxtec cable entry products consist of frames, wedges, stayplates & modules that are typically custom designed and engineered to solve a specific cable or pipe sealing application. They can be designed to adapt to almost any wall material and thickness, in almost any environment.


Download Roxtec master catalog
Determine Application Features
Number of cables or pipes passing through a single point of entry
Diameter of each cable of pipe
Size of the opening
Wall thickness
Wall material
Environmental sealing requirements
Are there pre-existing cable or pipes in place or is this a new installation
Frame material required
Excel Automation is an authorized Roxtec stocking distributor.
Contact us to discuss your specific cable or pipe sealing application and we will design and engineer a custom sealing solution to fit your exact application need. We can provide a drawing of the frame, modules, wedges & stayplates specified, along with a bill of materials and a price quote.
View installation pictures of Roxtec engineered cable entry systems