Excel Automation is an authorized Roxtec stocking distributor. Please download any of the Roxtec catalogs below, visit our site for more information and on-line ordering, or contact us for application or sales assistance.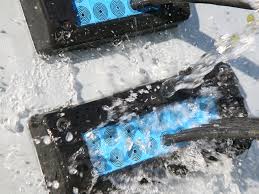 Roxtec is the world's top manufacturer of waterproof cable entry systems for enclosures, walls, ceilings, floors, bulkheads, and more, largely because of its one-of-a-kind multi-diameter technology. This allows a single gland to accommodate a wide cable diameter range. This technology makes it possible for customers to place an order without knowing the exact cable diameter, an attractive feature for applications requiring flexibility.
Roxtec sealing systems for cables and pipes are offered as standard kits for enclosures and engineered cable entry systems for the construction, telecom, wind, solar, rail & marine industries. Roxtec's flexible cable glands let users pass pre-terminated cables through an opening with no cutting or splicing. Most of Roxtec cable glands are dust- and water-tight and are rated IP67 and NEMA 4X.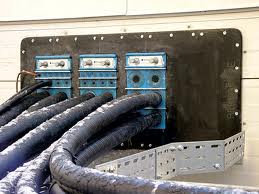 Another key feature of Roxtec cable glands is that they can have more ports than are needed at time of original installation, allowing for the addition of more cables when needed later on. The cable glands are easy to install and keep the project looking neat, clean and professional. Roxtec cable glands are space-efficient, allowing the maximum number of cables to pass through the smallest area possible.